19.8 m
Unique events processed daily
935 k
Unique sessions per day
502 k
Users monitored daily
729 k
Devices monitored daily
Don't let the criminals harm the business growth!
Prevent and detect fraud in real time
Provide seamless digital experience for customers
Continuous authentication
Ensure your customers' data privacy and prevent personal data compromise
Reduce the costs of multifactor authentication
Kaspersky Fraud Prevention
Let us show you how you can improve user experience for your clients
Watch our video
Companies
These are some of the businesses that trust us with the security of their digital channels



Useful Resources
Useful Resources are made to give your more information on what we do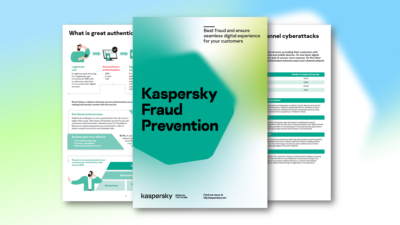 All you need to know about our solution in one datasheet.
View more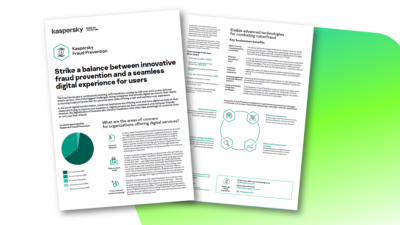 An opportunity to quickly get to know our solution.
View more
Request
a demo
We are sure there is nothing better than solving the real-world issues. Get in touch with us.